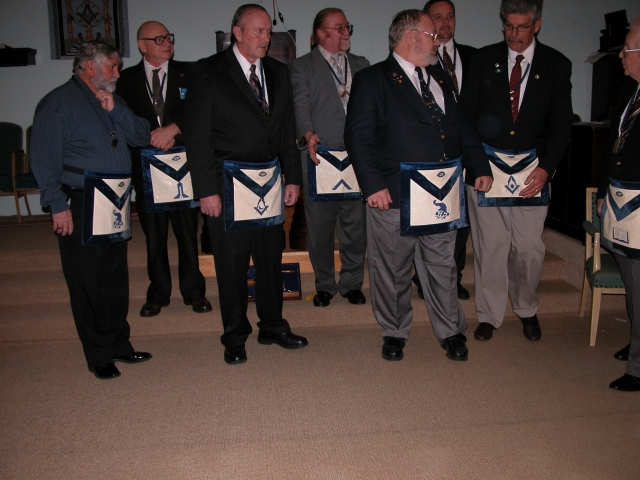 CASTLE ROCK OFFICERS AND LODGE

2008 OFFICERS OF CASTLE ROCK ARE ASSEMBLING FOR A GROUP PHOTO.

  A FINE DISTINGUISHED CREW OF MEN!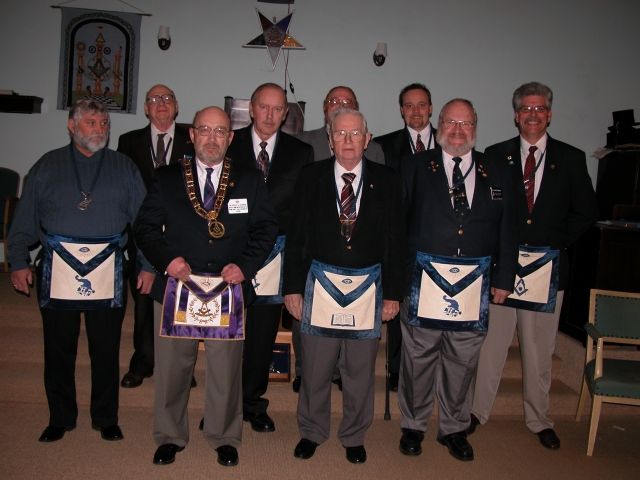 THEY GET IT TOGETHER AND SAY,  " CAN'T TELL YOU, IT'S A SECRET"

Not present is brother Andy and WB Richard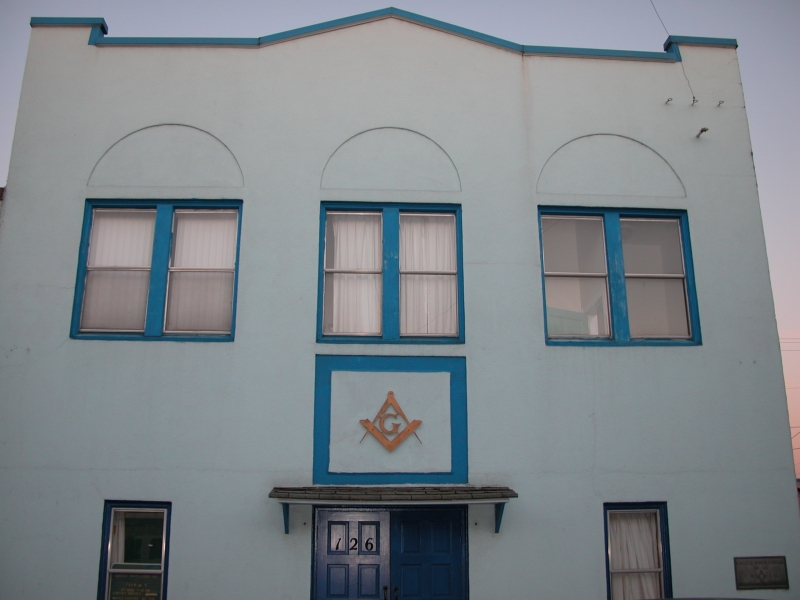 CASTLE ROCK MASONIC LODGE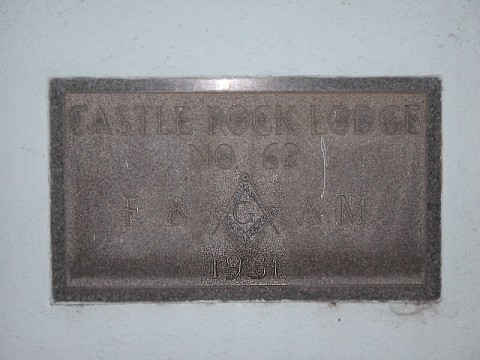 This plague establishes the year our lodge was built.  The Charter for Castle Rock #62 was granted 116 years ago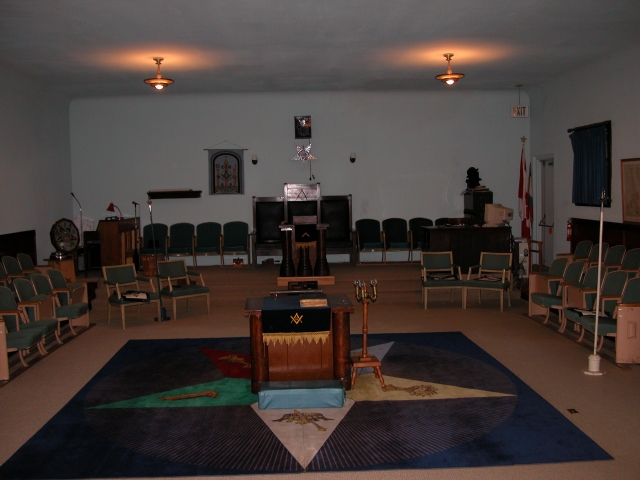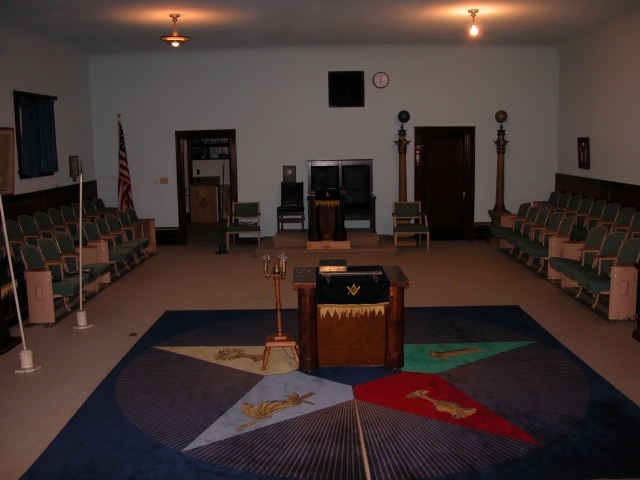 RETURNING OCCIDENT #99 GAVEL

    MARCH 6,2008  ILWACO WA.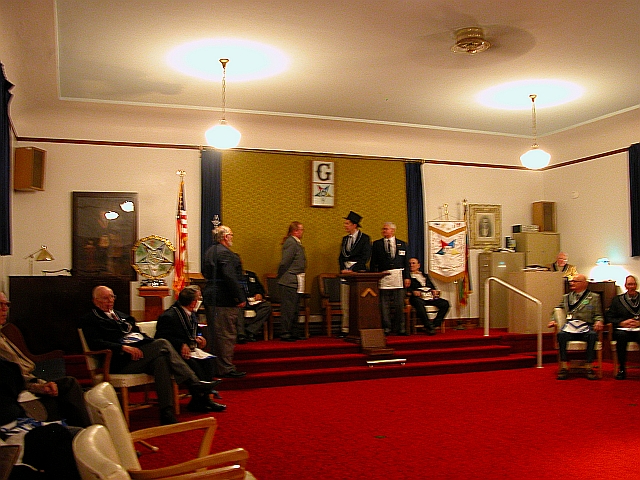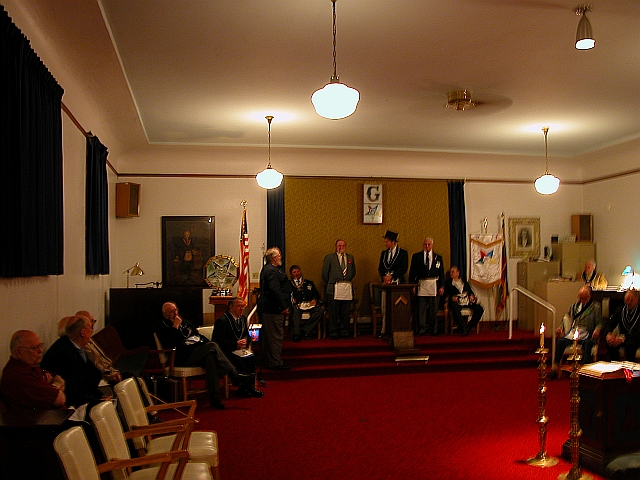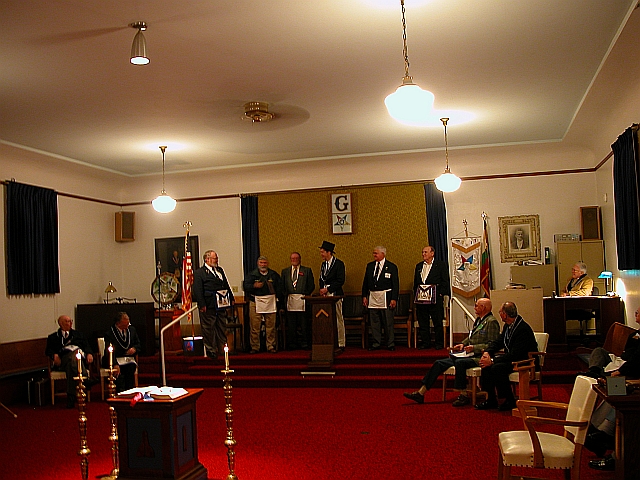 WB GEORGE HAS RETRIEVED THE GAVEL AND IS PRESENTING IT TO WORSHIPFUL MASTER JIM.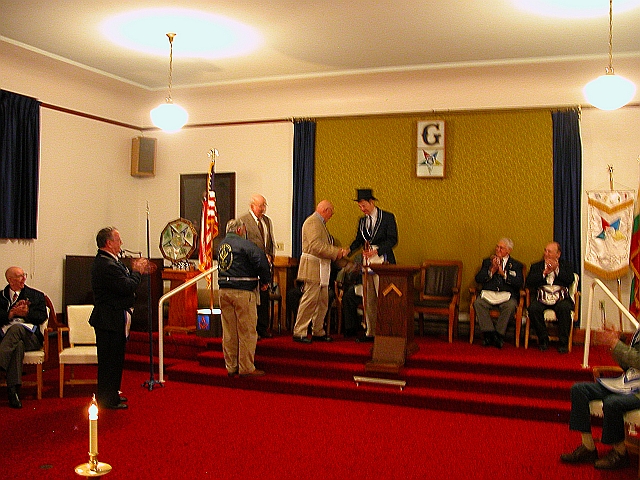 WOSHIPFUL BROTHER CLINT HASH PRESENTS W.:M.: JIM WITH A HAND CRAFTED "MASONIC CANE"  

THE TURNOUT AND FELLOWSHIP WERE EXCELLENT.  A GOOD TIME WAS HAD BY ALL THE BROTHERS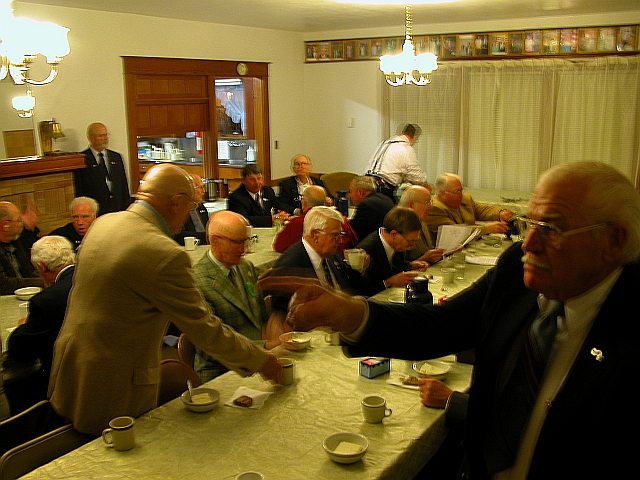 2013 Castle Rock #62 slate of officers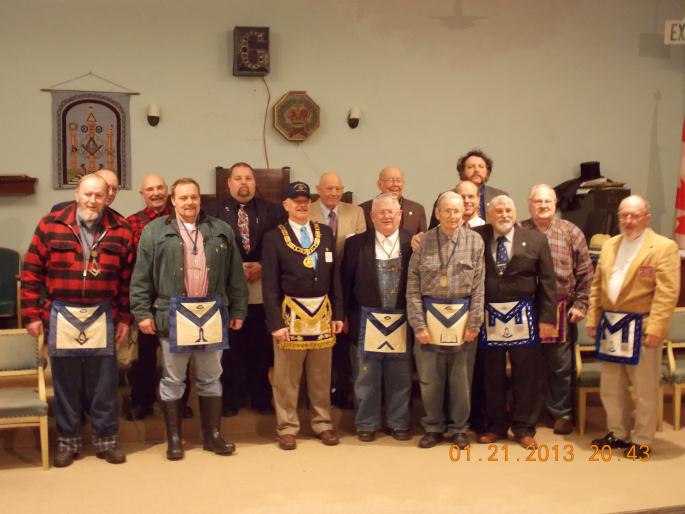 MOST WORSHIPFUL DEAN HEINEMAN STAGES A SURPRISE VISIT AND GIFTED WITH A CASTLE ROCK #62 BALL CAP.

W.M:.  ELTON STRANGE

S.W.    ROB MALICE

J.W.     DAVE FOSKET

SEC    RICHARD HALLETT

S.D.    BILL MELLON

J.D.    BOB BATSON

CHA   HAROLD McKINSTER

THE BROTHERS ARE DRESSED FOR FARMERS' NIGHT.  PART OF THE FUN WE HAVE IN LODGE