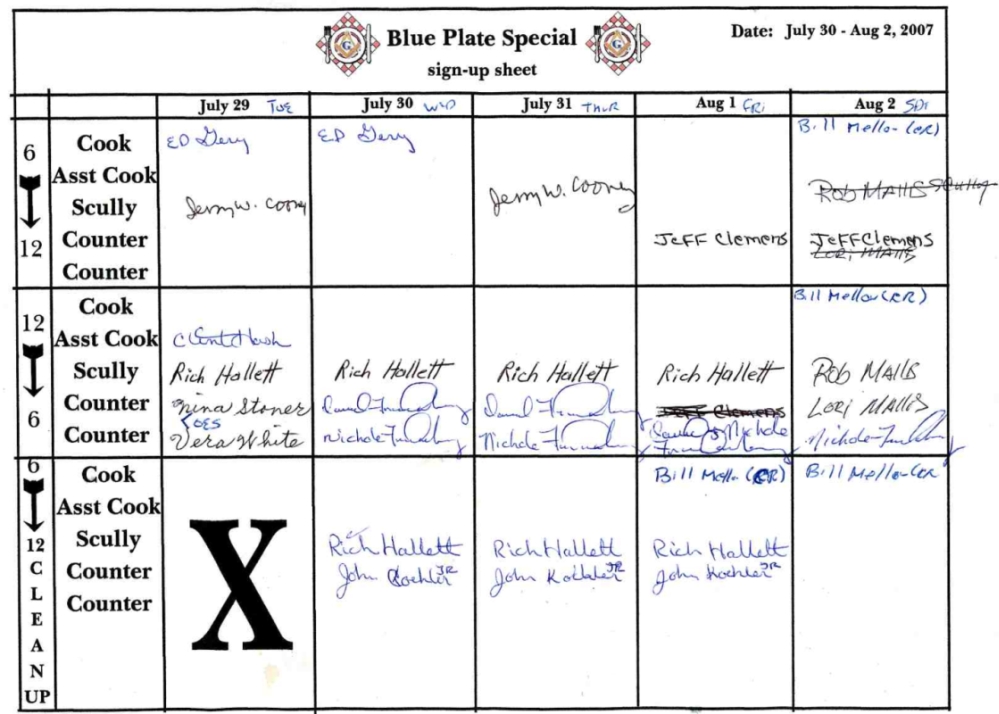 HERE IS THE CURRENT SCHEDULE FOR THE COWLITZ COUNTY MASON'S RESTRAUNT BOOTH.   PLEASE E-MAIL ME,CALL ME --- LEAVE A MESSAGE ON MY MACHINE IF I CAN'T ANSWER, OR CHECK INTO THE GUEST BOOK RESGISTAR WITH THE TIME AND POSITION YOU CAN WORK!

                                    PLEASE PLEASE PLEASE!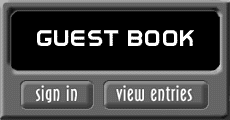 YOU MAY LEAVE A MESSAGE IN THE GUEST BOOK FOR A SHIFT AND POSITION

YOU MAY E-MAIL ME INFORMATION FOR TIME AND POSITION



    I WON'T BE ABLE TO UPDATE THIS SITE EVERYDAY SINCE I WLL BE WORKING THE FAIR NO LESS THAN 18 HOURS DAILY.  SOMEWHERE IN THERE I HAVE TO GET A LITTLE SHUT EYE, BUT IF I CAN I WILL UPDATE OUR PROGRESS.

  A BIG BIG THANK YOU TO ALL OF THE VOLUNTEERS!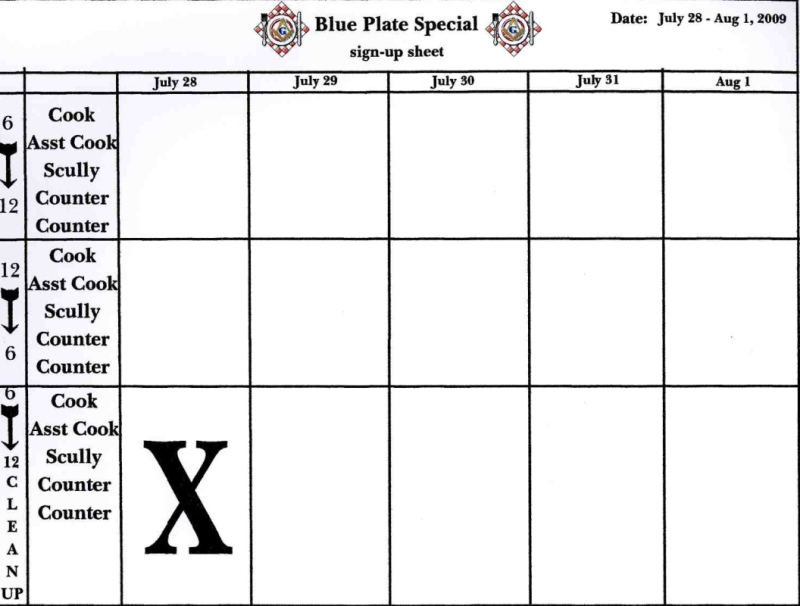 Here is the official 2012 Cowlitz Fair sign up Schedule. 

Brothers and all Masonic concordant Bodies...

   The official financial Tally for 2009, is that the Fair PROCEEDS will distribute  $897.00 to the PARTICIPATING Masonic Orders in 2009. , The extreme heat wave, temps over 107 degs EVERY DAY hurt fair visitors and $1,235.00 IN 2010.

This event  is and has become an IMPORTANT fund raising event for our fraternity in district 18 and our brothers and sisters South of our Border.  Participants at the booth during the fair are given a meal and drinks to encourage participation.

  No Brother,sister, Or youth participant has ever "hungered" during the fair.  LOL!  Please contribute your participation to our effort that this Event can continue to support the Masonic Programs and Concordant Bodies programs in 2010! 

  We have always had a great deal of fun, HARD WORK, fellowship, and satisfaction in a job well done. 

This square is only here to confuse you!  Underneath it is the 2008 &9 Cowlitz county fair schedule.  Please scroll down for 2011.  it is the OFFICIAL schedule!!

  Any conflicts are resolved on this WEB PAGE!  This Schedule is the FINAL WORD!!!    THANKYOU

  If there are any questions, please call me or follow the above directions.  thankyou!

  A Hearty Castle Rock and district 18 Thankyou For All Helpful Participants....

   WB PAT

PLEASE PLEASE PLEASE STEP UP TO MAKE THIS  EVENT A SUCCESS!


HELLO BROTHERS, SISTERS, YOUTH GROUPS, AND ALL CONCORDANT BODIES IN MASONRY.  

THERE WILL BE A "TO BE"  SCHEDULED "PREPARE THE BOOTH DAY".   PLEASE STAY TUNED FOR THE EXACT DATE.  THE MOST PROBABLE TIME AT THIS JUNCTURE WILL BE JULY 26TH&27TH.

  THE FAIR BOOTH WILL BE OPEN AND EVERYONE YES, ABSOLUTELY EVERYONE WHOIS AVAILABLE TO HELP, PLEASE ATTEND.  WE WILL NEED PEOPLE TO STOCK AND ARRANGE THE BOOTH. WE NEED TO PREPARE OUR DRINKS, BATTERS, AND ALL NECESSARY FOOD ITEMS.  A MODEST TURNOUT WILL GET US PREPARED IN JUST A FEW HOURS.  A GREAT ATTENDANCE WILL BE, WELL, JUST A BUNCH OF FUN, FUN, SILLY WILLY FUN!

  THIS IS A FUN EVENT. THIS IS A GREAT FRATERNAL HAPPENING.  WE WORK HARD AND HAVE A GREAT TIME!  NO ONE GOES AWAY HUNGRY OR UNFULFILLED!!  WE PROVIDE FOR OUR MASONIC PROGRAMS FOR THE NEXT YEAR.  THIS IS OUR OPPORTUITY TO HAVE FUN AND PROVIDE FOR THE FUTURE.

  I AM LOOKING FORWARD TO SEEING EVERY ONE OF YOU       ~  PLEASE COME  FUN WITH US @ THE COWLITZ COUNTY FAIR,

  PAT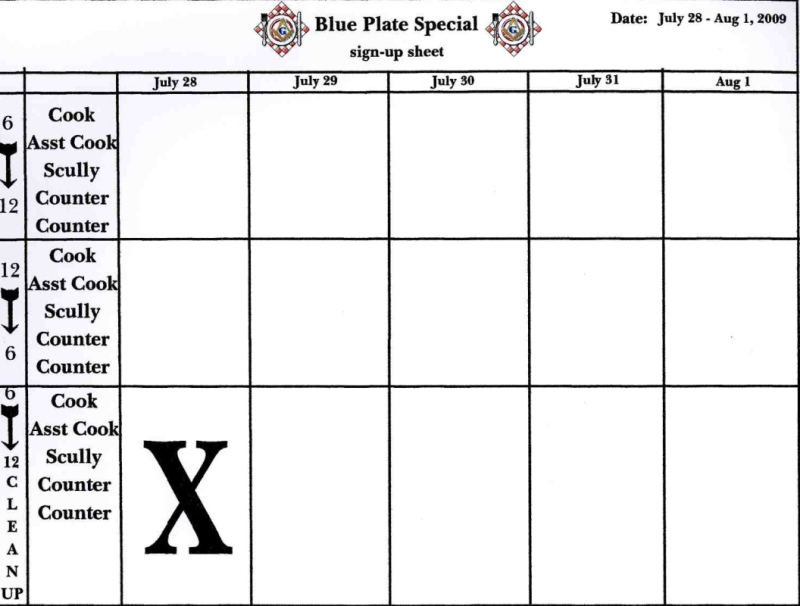 Any conflicts are resolved on this WEB PAGE!  This Schedule is the FINAL WORD!!!    THANKYOU

BROTHERS, SISTERS, YOUTH GROUPS.  PLEASE LOOK AT THIS SCHEDULE CAREFULLY!  THIS IS THE FINAL WORD!  THE OFFICIAL SCHEDULE.  IF - FOR SOME UNEXPLAINABLE REASON - THERE IS A MISTAKE HERE WITH WHAT YOU HAVE ON YOUR SCHEDULE,  THEN PLEASE CONTACT ME IMMEDIATELY SO I CAN WORK THE SCHEDULE OUT WITH YOU!  

  THANKYOU,

    WB PAT