Activities and photos of Masonic Activities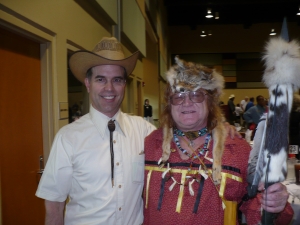 WB Richard and B Pat Dress up at Grand Lodge Annual communicasion "WESTERN THEME" Felloship dinner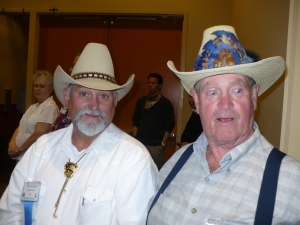 WB George and VW Paul Caught by surprise

Annual Grand  Communication 2007

Celebrating 150 year of Masonry in Washington State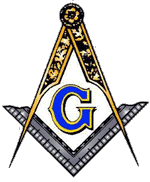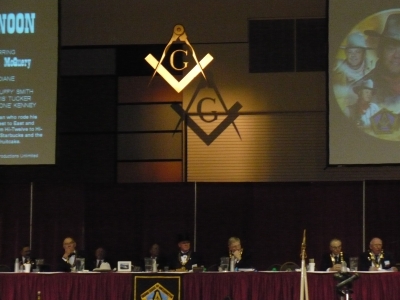 Most Worshipful Chuck Mcquery presides over the 150th annual communication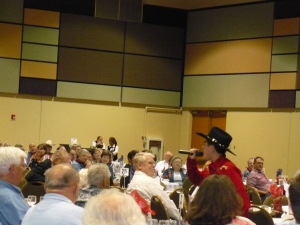 ONLY 14, This young man entertained and Belted out the songs like a pro.  Look for him to be a future Star.

Castle Rock Lodge is active in the community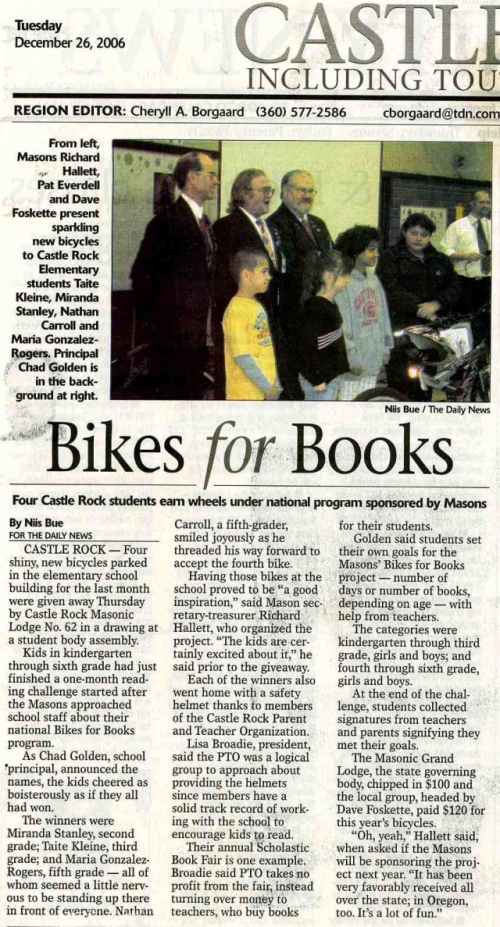 Castle Rock #62 is an advocate of the Bikes for Books Program The Castle Rock lodge has been an active proponent in the community.   The benefits of this program are numerous.  Enthusiasm demonstrated by the students has no price!    The added benefit is community exposure of our institution in a favorable light.   Our Future plans are to include our youth groups during our presentations.  The goal is to demonstrate to the schools and students our commitment and involvement with our youth.   Many of our members for masons and concordant bodies have come from the ranks of DeMolay, rainbows, and Jobs Daughters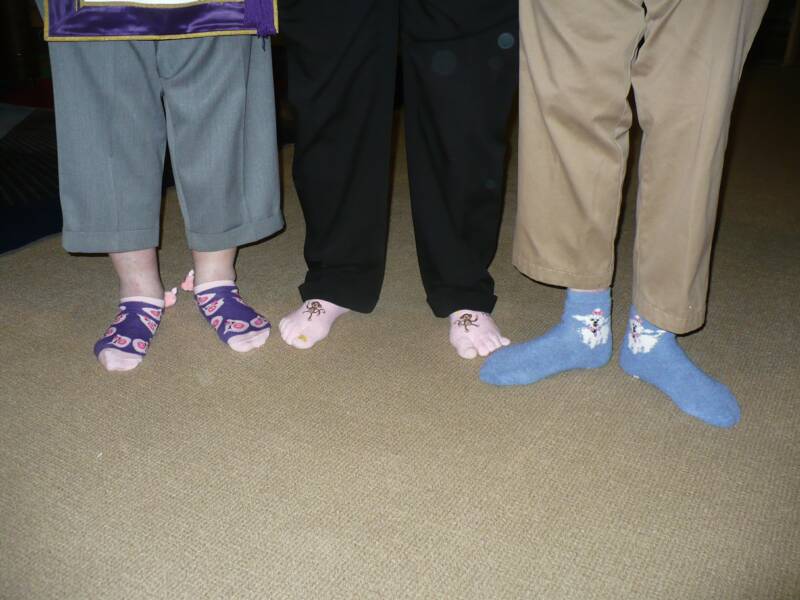 MASONS PERFORM AMAZING FEETS!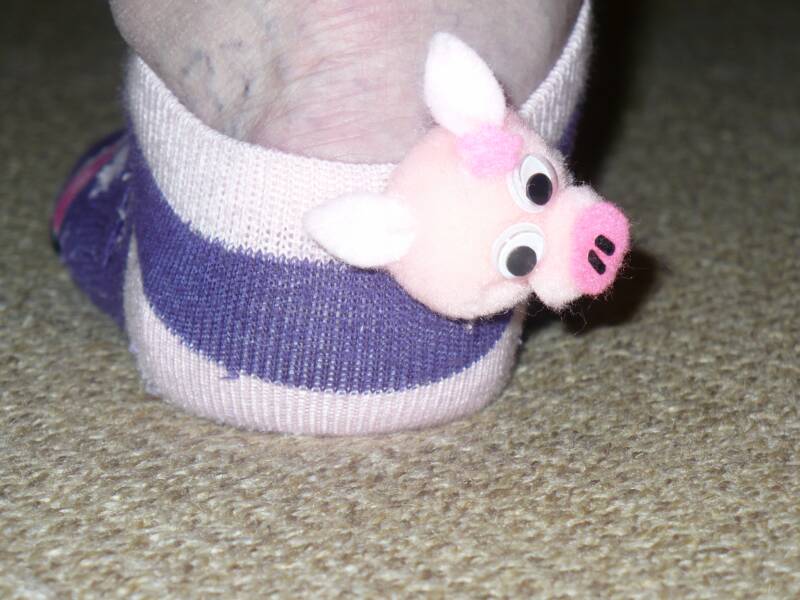 VERY WORSHIPFUL BROTHER PAUL CLAYPOOL SHOWS OFF THE LITTLE PIGGIES ON HIS LITTLE PIGGIES

SURPRISE SURPRISE SURPRISE!!   WHO KNOWS WHAT PLEASURES AND DELIGHTS MASONS WEAR UNDER THE PROTECTION OF THEIR SHOES ?   WHAT EVENT DOES IT TAKE TO SHOW THESE HIDDEN DELIGHTS?    ONLY THE SURPRISE VISIT OF OUR JOBES DAUGHTERS FOR SHOE SHINE NITE.